What happens when you infuse popcorn with the authentic tastes of real Soul Food? You get Soul Popped Gourmet Popcorn!
What makes us different? Well, for starters our unique flavors were created in a kitchen by a chef, not in a lab by a chemist. That's important because our intimate knowledge of Soul Food cooking coupled with our commitment to quality allows us to bring you a product that tastes like home.
Here at Soul Popped, we believe that eating healthier shouldn't feel like punishment and that no one should have to sacrifice taste just to save a few calories.
That's why we don't follow the crowd by offering the same 'ole same 'ole. Instead, we use healthier-for-you, real food ingredients to deliver big, bold and authentic Soul Food flavors like Austin Smoke BBQ, Banana Pudding, Buttered Corn Off-the-Cobb, Chicken 'N Waffles, Macaroni & Cheese and Sour Dill Pickle.
Try Soul Popped Gourmet Popcorn on Amazon anytime and look for announcements on when we'll be coming to a premium retail outlet near you!
Because no matter how healthy, blandness in any flavor is just hard to swallow.
de j. lozada

, founder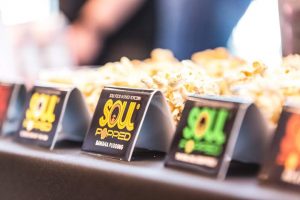 Premium Packaging for a Premium Product
Just as we spare no expense in our ingredients, we also have spared no expense for our premium packaging. We call it our "Tuxedo Bag." This foil-lined bag features a zipper top that is heat sealed before shipping to maximize freshness and to protect against tampering.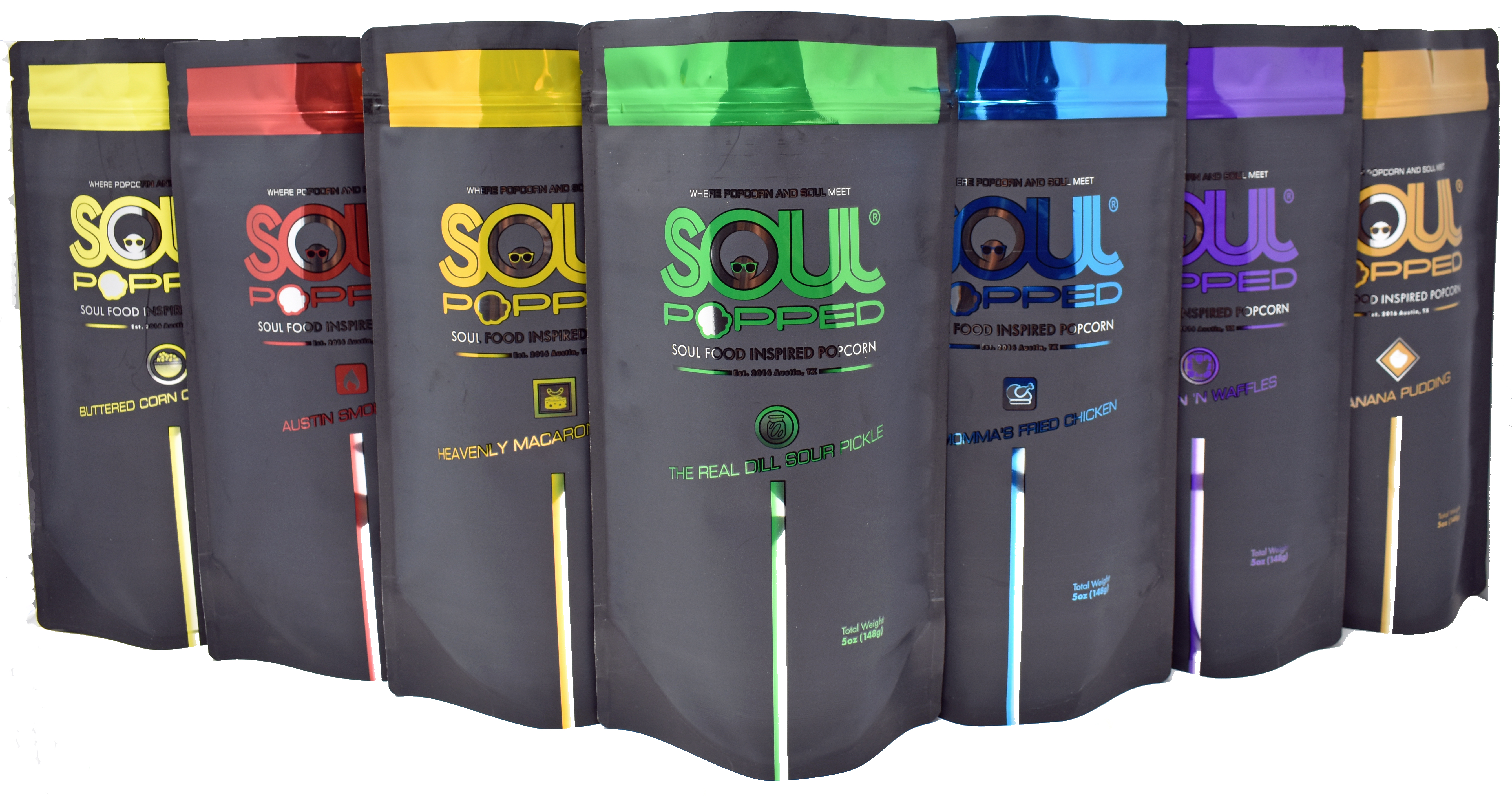 This Month's Featured


Soul Food Popcorn Flavor
On the menu this month is The Real Dill Sour Pickle Popcorn. Made with organic dill and real vinegar solids, our Sour Dill is a subtle (yet still very savory) treat. This popcorn pairs nicely with carbonated water, soda, beer, wine or champagne so feel free to dress it up, or dress it down as you may please.
Founder's Hack
Mix Sour Dill Popcorn with our Buttered Corn Off-the-Cobb Popcorn to make Buttery Sour Dill. Enjoy with a chilled glass of hard cider or white wine (adults of legal drinking age, of course!)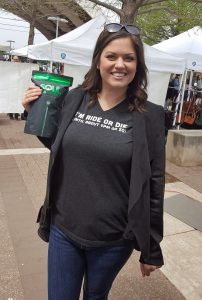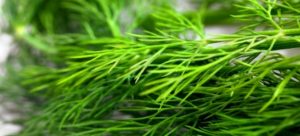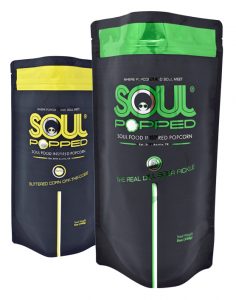 Talk to Us
Please call 512.765.4784. We are here Monday through Friday from 8 a.m. to 6 p.m. CST. Please leave a message after hours and we'll get back to you as soon as possible.
Review Us
Want to share your experience, good or bad? We are always striving to improve our product and welcome all feedback. Please contact us today .