Introducing Soul Popped Soul Food-Inspired Popcorn
something old meets something new!
While there are many better-or-you snack options currently available in the national retail market, none before Soul Popped has focused on bringing the robust, crave-able flavors of Soul Food to the masses in a healthier way.
We currently have 7 go-to-market options to include Austin Smoke BBQ, Banana Pudding, The Real Dill Sour Pickle, Macaroni & Cheese and Chicken 'N Waffles — just to name a few.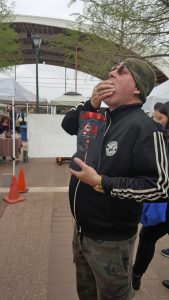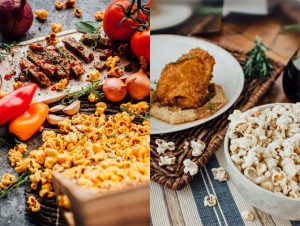 Meet Your New Favorite Comfort Food
soul PopPED popcorn evokes feelings of home in every bag!
Let's face it: if it were easy to be healthy, everyone would be. Soul Popped Gourmet Popcorn provides better choices like real food ingredients and coconut oil for a joyous, crave-able, pleasure.
We do this because we truly believe that a healthier life shouldn't BORE you to death. We havThat's why we've created a delicious product that is not just an empty nor guilty pleasure. Instead, it's a better-for-you, gluten-free snack food that's naturally lower in calories while still providing protein and fiber.
And did we mention how GOOD it tastes?
Soul Popped Gourmet Popcorn's one-of-a-kind flavors taste so much like the real thing, you'll swear you're eating the real thing!