Introducing Soul Popped Soul Food-Inspired Popcorn
something old meets something new!
While there are many better-or-you snack options currently available in the national retail market, none before Soul Popped has focused on bringing the robust, crave-able flavors of Soul Food to the masses in a healthier way.
We currently have 7 go-to-market options to include Austin Smoke BBQ, Banana Pudding, The Real Dill Sour Pickle and Chicken 'N Waffles — just to name a few.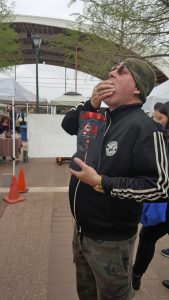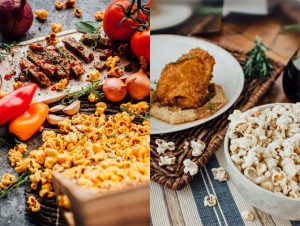 Meet Your New Favorite Comfort Food
soul PopPED popcorn evokes feelings of home in every bag!
Let's face it: if it were easy to be healthy, everyone would be. Soul Popped Gourmet Popcorn provides better choices like real food ingredients and coconut oil for a joyous, crave-able, pleasure because we embody the belief that a healthier life shouldn't BORE you to death. We have created a delicious product that is not an empty nor guilty pleasure. We pass nourishment by sating our community's desire to taste those flavors of comfort and remembrance of Soul Food and to introduce those flavors to all.
Aside from being pleasurable, Soul Popped is here to help people by allowing them to be almost SMUG in their indulgence.